Whole Pasture-Raised Chickens

We will be offering our delicious whole chickens four times this season. Chickens are raised on pasture, all natural, young and tender. They are $4.25 per pound. Birds dress out at 4-6 pounds. We will have 50 birds for sale in late early and late July and early and late August. Sign up soon, as they sell out quickly.
You can pickup at the farm on the specified day, or make arrangements to have your frozen chickens delivered on our normal farm share CSA delivery route. If you are outside of our delivery area, we can make arrangements to get you your birds. We can deliver if there are enough people in your area.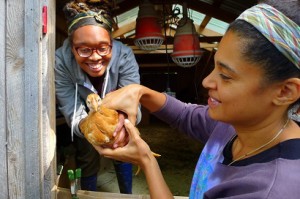 Follow soulfirefarm