Undoing Racism in the Food System Immersion (URFI)
"A theory and action training for farming and food justice leaders to uproot systemic racism in our organizations and society."
Program Overview: The Uprooting Racism in the Food System Immersion (URFI) is a theory and action workshop for farming and food justice leaders to uproot systemic racism in our organizations and society. We will delve deep into the history and structural realities of food injustice and develop an understanding of the movement strategies of frontlines communities struggling for food sovereignty. We will examine our personal and societal roles of complicity in and resistance to the system. Much of the time will be spent developing tangible action plans – to use of sphere of influence to uproot these oppressions. True to Soul Fire Farm's values and culture, this work will be rooted in fierce love, courageous self-reflection, and healing connection to land.
Dates and Times: While in the past we have hosted a 4-day URFI immersion at Soul Fire Farm, in 2018 we are taking URFI on the road. You can invite Soul Fire Farm facilitators to run a 1-4 days URFI workshop for your organization by applying here.
Additionally, we will host a few one-day mini URFI workshops at Soul Fire Farm. The first is on June 3, 2018. Registration information will be posted here shortly. This workshop is designed for a multi-racial group of farming and food justice leaders. We define "leader" broadly as someone who has the desire and potential to create a positive impact in their community with what they learn. We will pay attention to having a diversity of sectors, ethnicities, genders, and class backgrounds in the group. There will be "caucus" space to meet with those of similar identities during the training.
Topics Covered in the Full Training
History of racism and resistance in the food system
Current inequities in the food system
Guidelines for dismantling white supremacy
Organizational anti-racist audit
Intersectionality and privilege
Contributions of identity groups to food justice – Black, Latinx, Asian, Multiracial, LGBTQIA
Cultural appropriation
Redlining, gentrification, and urban agriculture
Courageous conversations and "calling in"
Food justice policy strategy
Strategic action planning
Radical self-love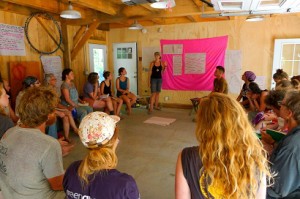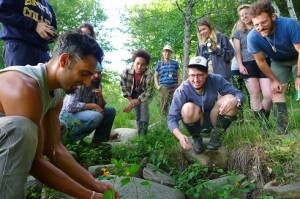 Follow soulfirefarm