Contents of Share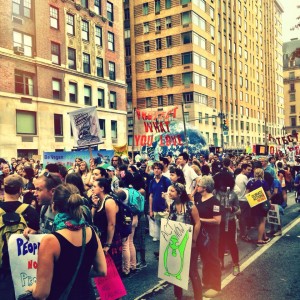 collard greens (1 bunch)
carrots (2 pounds)
parsnips or beets (1 bunch)
dill (1 bunch)
spinach (1/4 pound)
slicing cucumbers or japanese cucumbers (1-2 fruits)
tomatoes (red,           yellow)
cherry tomatoes and/or tomatillos and hot peppers (1 bag)
bell peppers (1-2 fruits)
leek (1 large)
potatoes (1.5 pounds)
optional: dozen eggs and/or sprouts
ANNOUNCEMENTS
We have pullet laying hen chickens for sale if you want to start your own flock or add to an existing one.  19 week old laying hens should come into production in a few weeks.  $14 per bird.  $13 if you buy over 50.  Let me know if you are interested or forward this to anyone who is.
Please read about our plans for Sabbatical next year, as we take the time to do some powerful reflection and development our organization, infrastructure and international networks of solidarity with farmers.
COMMUNITY WORKDAY/SKILLSHARES.  Last one of the season.  October 25 – garlic planting, firewood, building stone retaining wall, prepping high tunnel for spring planting.
Please RETURN YOUR BOXES.  You can leave them where you get your delivery. If you break them down, please make sure not to tear or bend any of the tabs, or just leave the assembled box for us and we are happy to break it down.

WASHING YOUR VEGGIES.  We do not extensively wash veggies before delivering them to you.  We will do some washing if there is a lot of dirt on greens and we always rinse root crops.  In general, this allows the food to stay fresher longer.  It also means you need to wash your veggies before consuming them.  For greens: fill a bowl with cold water.  Soak greens in water for a minute.  Drain water and repeat two more times.  Dirt will rinse to the bottom.  Bugs should float to the top.
If you are a shareholder, you have the option of volunteering 5 hours over the course of the season in exchange for an additional week of food in the fall.  Be in touch to schedule your work with us, or come to a workday.
All of our newsletters are archived on our website, along with lots more, including educational resources and more recipes.  Thanks!

Recipe – Vegan Carrot, Potato, & Leek Soup
(from shareholder Taina Asili) Ingredients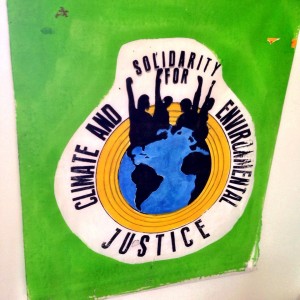 1 pound potatoes, cleaned and cubed
4-5 medium-sized carrots, cleaned and chopped into roughly the same size pieces as your potatoes (so that they roast evenly)
2 large leeks, cleaned and cut into 1-1/2 inch pieces (leave the tough green parts behind)
5 cloves of garlic, left in the peel
⅓ cup olive oil
1 teaspoon kosher salt
1 teaspoon smoked paprika
½ teaspoon ground cumin
¼ teaspoon cayenne pepper (or more, if you like it spicier, like me)
¼ teaspoon ground black pepper
a small pinch of cinnamon
a small pinch of granulated sugar
8-9 cups vegetable stock
grated carrots, for garnish
Directions

Preheat your oven to 400 degrees. Place all of your chopped vegetables on a baking sheet, along with your garlic cloves, still in their peels, and drizzle with your olive oil, then sprinkle with your spices. Roast the vegetables for 30 minutes or so, until fork-tender.
Place all of the vegetables and peeled garlic in your food processor and pulse with a bit of your stock until smooth. Add a cup of stock at a time, pulsing, until you've reached your processor's maximum capacity
Push the pureed vegetables through a mesh sieve for a smooth texture, or you can skip this. Place in a large pot, add the rest of your stock, and bring to a simmer. Taste and adjust seasonings as needed. This will keep well in the fridge for a week, or frozen for 3 months.
Food justice News – Ayiti Resurrect Fundraiser
A little self-promotion of a project Leah is on the leadership collective and tied to Soul Fire.  It needs your support!

What's next after the Climate March? Haiti Rising – that's what! Centuries of environmental racism have left Haiti deforested, eroded, and now with a rising sea inundating the coast. Support sustainable development led by Haitians and alli
es from the Diaspora. We need you! Come to La Caye this Saturday at 1 PM in Brooklyn for an incredible lineup of artists, speakers, and tasty bites. Get your tickets and make your donation here: http://www.ayitiresurrect.org/haiti-rising-connect-create-heal
Farm News
400,000 people marching for the planet
in the streets of downtown Manhattan. Youth, indigenous elders, and people of color in leadership. 
Rising up together as a single body of our collective voice calling for climate justice.  Voices and stirring came to a stillness, as a moment of silence moved as a wave through the crowd to honor those already lost to the effects of climate change.  Who knew silence could be so palpable?  The second wave transformed the silence into a roar, filled with the passion of our message.  A wave that sounded like a powerful rain storm sweeping across the earth, cleansing.  But no, this was us.  Our footsteps marking the conviction and dedication.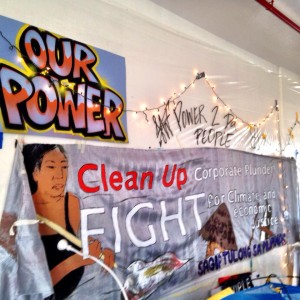 We shared time with Junsan and other mindfulness practitioners meditating, and chanting.  We took part in a prayer ribbon art installation where people wrote and tied up what we love and wish not to lose to climate chaos.  Then to choose another's prayer and commit to realizing the prayers of our comrades.  Leah was interviewed by multiple media.  As if you were surprised.  They just see
m to find her.  She speaks so eloquently and with conviction
on the specific climate stability needs of farmers and those most affected gloablly by climate change. 
Rolling Stone, and MSNBC to name a few. 
To be honored and affirmed in so many ways as a farmer. To hear what we are doing matters and inspires as we marched with our signs "Farmers for Climate Justice".And more than everything, of all the inspiring stories and moments, I shared Sunday with my best friend Leah. We have grown up together many times, into staunch activists, farmers, parents, and learning to infuse our lives and work with love.  Our love manifest now as our children Breath and Truth, who marched with the conviction of the next generation of heart warriors.  This movement must be driven by love and we must take every opportunity to exercise our hearts through our work.  And did manifest.  Is manifesting.  I marched with my family and friends including my father, brother, mother-in-law, sisters. Great showing of people from Troy and Albany!  Community gardeners.  Palestinian solidarity.

As Emet drifted off into sleep on the ride home from the march he shared his thoughts: "Fast forward to when I have kids. It will be bright and sunny with no pollution and I will say: I helped make this."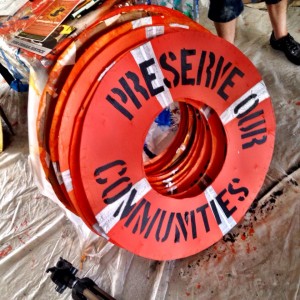 Thanks to Adaku Utah, Naima Penniman and Leah for the photos from the march
Follow soulfirefarm