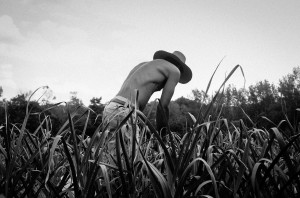 Contents of Share
strawberry preserves (small jar) – made from: our own organic strawberries, organic cane sugar, pectin
baby greens (generous 1/2 pound)
head lettuce
napa cabbage (1 head) – great cooking green with tamari, sesame oil, salt and pepper.
green onion (1 bunch)
garlic scapes (1/4 pound)
beet greens, arugula or spinach (1/2 pound)
cilantro or parsley
dozen eggs or sprout mix (brown lentil, mung bean, french lentil, zesty mustard mix)
Your shares are being delivered in bags this week.  If you get a reusable shopping bag, please return it next week as you would return your box.  Thank you.
Please return your jars when you are done with you jam.
Please RETURN YOUR BOXES and clean egg cartons.  You can leave them where you get your share and we will retrieve them each week.  Try not to rip the boxes when breaking them down.  Better to keep them assembled.
WASHING YOUR VEGGIES.  We do not do extensive washing of veggies before delviering them to you.  We will do some washing if there is a lot of dirt on greens and we always wash root crops.  In general, this allows the food to stay fresher longer.  It also means you need to wash your veggies before consuming them.  For greens: fill a bowl with cold water.  Soak greens in water for a minute.  Drain water and repeat two more times.  Dirt will rinse to the bottom.  Bugs should float to the top.
We are looking for a delivery vehicle.  If you have any leads on something efficient, in decent shape, and affordable, please let us know!
If you are a shareholder, you can volunteer 5 hours over the course of the season in exchange for an additional week of food in the fall.
Pasture raised poultry for mid summer and fall is available for pre-sale here.
Remember that you are always welcome to visit socially and/or to volunteer. Give a call to schedule a time.
All of our newsletters are archived on our website, along with lots more, including educational resources and recipes.
Like us on Facebook.  There are larger picture albums there, and more being added each week.
Summer Solstice Party is less than 2 weeks away!  June 29.  7pm.  Dancing, trapeze, fire, food.
The following article voices a powerful piece of the current reality of those of us working towards building a truely just food system.  Malik Yakini has been a strong, outspoken and loving force in the food movement for truly dismantling oppressive structures that cause such gapping disparities in the food system.  His work is both on a national level and, grass roots initiatives in Detroit.

Building a Racially Just Food Movement
by Malik Yakini
April 7, 2013

The food movement is at a critical moment.  With the changing landscape created by the demise of the Community Food Security Coalition, many questions are being asked about the direction and leadership of the "good food revolution." Foremost among those questions is how do we create a racially just movement in the United States that is led by African Americans, other People of Color, and progressive whites committed to working on elimination of both systemic racism and their own personal racism?
The system of white supremacy is pervasive in American society.  It results in inequities in education, the criminal justice system, wealth, health, and food access. There continues to be a wide gap between African-Americans and whites in all of the metrics of the quality of life.  Schools throughout America continue to teach from a Euro-centric perspective, which puts the history and cultures of Western Europeans and their descendants at the center and marginalizes the experiences of everyone else.  White skin continues to confer unearned privilege in America and much of the world.  Racism is one of the defining characteristics of American life.
Because we live in a system of unbridled capitalism, there continue to be sharp divides based on income and wealth.  The wealthiest 1% of the population continues to accumulate obscene amounts of wealth while the middle class shrinks and struggles to hold on to the way of life they have grown accustomed to.  The working poor and the chronically unemployed and underemployed continue in a free fall with safety nets being removed in the name of smaller, more efficient government.  Class distinctions are one of the defining characterizes of American life.
These are reasons for building a movement for food security, food justice and food sovereignty that unflinchingly addresses issues of race and class and is lead by those most impacted. But, the question remains, how do we build such a movement?
First, we must be clear that effective movements that really engage communities in thinking about, advocating for and creating beneficial systemic change are built from the ground up, not the top down.  We must foster the development of strong local food movement organizations that are led by African Americans and other People of Color.  This means that we need a national effort to identify and lift up African American, Latino/Latina, Native American and Asian American organizations and leaders who are working for food justice, food security and food sovereignty.
These organizations are often under resourced and thus have significant capacity issues.  This lack of capacity contributes to a self-perpetuating cycle that sees the lion's share of food movement funding go to larger, well establish, usually white-lead non-profits.  Of course, this is not the only factor in funding inequities.  Non-profit funding is based, in part, on relationships. Funders, who are overwhelmingly white, often feel more comfortable with people who look and speak like them, know people that they know and live lives similar to their own.
Food system change funders should reassess their grant-making so that they employ an intentional strategy to build the capacity of African-American- and other People-of-Color-led organizations.
Another important step in the creation of an equitable, just food movement is the intentional support of existing coalitions and unifying efforts such as Maria Whittaker's efforts to build a Black food sovereignty movement, the Southeastern African American Farmers Organic Network (SAAFON) led by Cynthia Hayes, the Federation of Southern Co-ops, and the Food+ Justice=Democracy effort led by LaDonna Redmond.  The third Black Farmers and Urban Gardeners Conference schedule for fall 2013 in New York City an important galvanizing event and is worthy of our support.
The supporting and strengthening of local organizations and regional networks is a necessary step in the creation of a fair, just, equitable food movement that is committed to racial justice.
One of the ways that oppressive systems continue to maintain the dominant narrative is by disconnecting us from our historical memory.  This disconnect deprives everyone of learning from the rich historical and culture legacies of African Americans and other People of Color.  A food movement that fairly represents African Americans and other People of Color must honor and lift up our stories, cultural perspectives and lessons learned.  It is essential that the academic research being done by Monica White, Kwasi Densu and Owusu Bandele that lifts up the history of Black food ways, farmers, food system workers be supported and widely disseminated.  Scholars documenting Native American, Latino/Latina and Asian food history and culture should be similarly supported.
Undoing racism in the food system requires more than good intentions.  We must act, employing thoughtful strategies to attack polices and practices that uphold systemic racism.  Additionally, and equally importantly, ridding ourselves of the internalized thinking associated with racism is a lifelong and intergenerational work.  It requires a systematic process for learning about the social construct we call race, its history and various manifestations.  Organizations in the food movement should hold mandatory, frequent, on-going anti-racism trainings.  There are many good anti-racist trainers throughout the United States including DR Works, The People's Institute for Survival and Beyond, and Crossroads.
Finally, food movement organizations must do things differently.  All organizations planning food security, food justice and food sovereignty conferences should include a track that addresses racism in the food system.  Major national conferences should have several workshop offerings in the track.
All food movement organizations should prioritize the intentional hiring of African-Americans and other People of Color, especially in executive level positions.  The staff and boards of organizations doing work in African-American and other People of Color communities should reflect the communities that they serve.  Efforts such as those by Cheryl Danley to intentionally, recruit young people of color for jobs in organizations that are working for a sustainable food system, should be supported.  Her recent sustainable agriculture career fair, directed at young people of color in Detroit is worthy of replication.
The good food revolution has an unprecedented opportunity to not only address the issues of food insecurity, industrial farming and bad policy, but to do that work while standing firmly on a foundation of racial justice and democracy.  Let's step up to the challenge!
– See more at: http://foodandcommunityfellows.org/blog/2013/building-a-racially-just-food-movement#sthash.tXCjk0pU.dpuf
Recipe – Pico de Gallo

a favorite family recipe of our awesome intern Sade Bruce

Ingredients

1 cup onion or green onion
1-2 garlic cloves or 4-6 garlic scapes
2 cups fresh tomatoes
1/4 cup lemon or lime juice (fresh squeezed best)
1/2 cup cilantro
salt (optional)
Directions
Cube tomatoes.  Finely chop onions, garlic and cilantro.  Add lemon or lime juice.  Add salt to taste.  Use as a topping, sauce or dressing.  Adjust recipe according to your taste preferences.

Farm News
Your shares this week are spilling over the edges of the bags with bounty of cooking greens, salad greens, herbs, onions and garlic scapes, and a special strawberry preserve treat.  We do not have enough strawberries to share fresh with you all, but wanted you to get a taste in one form or another.  We figured you wouldn't mind a small jar of preserves.  Our household cannot get enough of it.  We use it on bread, yogurt, with oatmeal, or just alone by the spoonful when no one is looking.  Speaking of which, our kitchen is a constant flurry of activity; between three hot , whole food meals a day, baking breads, granola, snacks, making preserves, fermenting vegetables, sprouts growing, and always our house favorite dosa batter curing on the counter.  If you ever have questions about cooking something in your share, or really anything having to do with eating with whole foods, please don't hesitate to contact us or look on our website for recipes.
Follow soulfirefarm