Melissa Danielle
http://melissadanielle.com/
April-June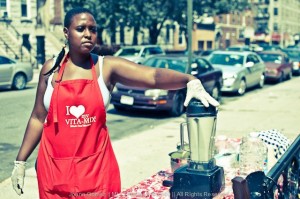 I am a third generation Brooklynite, born and raised in Bedford-Stuyvesant.  Since 2005, I've engaged communities around wellness, food, and farming as a Health Coach, Yoga/Meditation Instructor, Community Chef, and Local Food Advocate. As a Holistic Entrepreneur my work intersects food, farming, ecology, health, race, class, privilege, power, self-care, and self-reliance.  I've managed three farmers markets throughout Brooklyn, Manhattan, and The Bronx, co-led Bed-Stuy Farm Share, a Community Supported Agriculture Project for three years, and developed several niche blogs covering plant-based nutrition, wellness & lifestyle design, and quick and easy blender recipes.  I have also has contributed to Civil Eats, blogs for Bed-Stuy Patch, and has been featured on Sanura Weathers' My Life Runs on Food and Hot Grease with host Nicole A. Taylor.
Capers Elizabeth Rumph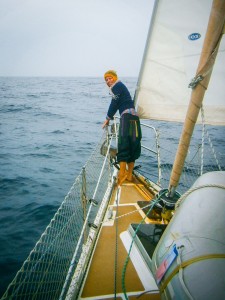 http://theoppositeofwar.wordpress.com/

April-November (and beyond)
On a bicycle, on a sail boat, in the trees, sharing foods, sharing thoughts, writing on paper, listening, understanding, making pictures, growing plants, growing ideas, channeling energy, channeling outrage, living without borders, simply, ethically, realistically, joyfully. Free radical.
I hail from a small barrier island near charleston, South carolina, and am a part-time flâneuse and a full-time adventuress. I have worked and lived in South Carolina, California, Germany, Ghana, and Kenya, managing small businesses, organizing for community development and non-profit groups, and working the earth. Photographer, sailer, bicyclist, and soon-to-be farmer,  I come to Soul Fire to grow some roots, literally and metaphorically. My favorite vegetable is beets 🙂
Sade Bruce
I am in my senior year at the University of Maryland, College Park where I am majoring in environmental science and policy. After a short two-year break, I plan on going back to school for a master's degree in urban planning, ideally at the University of Texas at Austin.I love music and listen to it every chance I get. A few weeks ago, I saw Marc Anthony with my mom and step-dad—it was amazing! If I am not listening to music, I am probably doing homework or reading a book. The last book I read was No god but God by Reza Aslan; I will have to reread the book at some point because it contained a lot of concepts and terminology that I am not familiar with which sort of hindered my understanding. At the end of April I will compete in my first half-marathon and I despite how excited I am, I am also very nervous. Both of my parents exhibit an unnatural athletic prowess—it has diminished over the years but it is still inspires awe (and a little bit of jealously on my part). We joke that come race time I must live up to my name otherwise I will have to leave the family, haha. Just jokes, right?
I am looking forward to meeting everyone in June and I am even more stoked for all of the projects we will have the opportunity to participate in. A big part of me hopes that I will get to see the birth of baby goats at the neighboring farm!

Simone Johnson
http://aurorajohnsonsj.wordpress.com/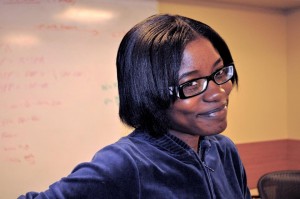 June
My name is Simone and I moved from Colorado to New York City at the age of twelve. I'm twenty-one years old now and I currently live on the North Shore in Staten Island. I am interested in community food systems planning and land regeneration. One of my favorite films is Legends of the Fall. I am interested in writing for magazines and traveling around the country and the world as a wwoofer (and as a person who just wants to know about other (food) cultures and lifestyles). I like photography, film scores, gymnastics and  the outdoors. I value time, (or at least the freedom to make time my own) long lasting healthy relationships, opportunity and real food and drink.


Alicia Pettys
July-November


I am a recent graduate of Kalamazoo College in Michigan where I studied Anthropology & Sociology and Economics. While at Kalamazoo, I worked to increase the sustainability of the campus's infrastructure, developing an on-campus compost program and a financing plan for a large scale solar installation. I was also active in the local food movement. While I grew up in Illinois with corn and soybean fields not far away, it wasn't until I studied and worked in northern Thailand for close to a year that I discovered my own desire to farm. In Thailand, I facilitated an action research project with an indigenous people's organization, studying how the participatory methods they used in community mapping projects enabled communities to claim their broader political rights. I love being outdoors in the sunshine, reading, good coffee, and coffee shops. I enjoy running, rock climbing, and cooking.  My favorite foods are kale, butternut squash, and apples. Im excited to intern at Soul Fire because I finds this area of New York particularly beautiful and know that Soul Fire's values and purpose match my own!   
Follow soulfirefarm