Soul Fire Farm is committed to ending racism and injustice in our food system.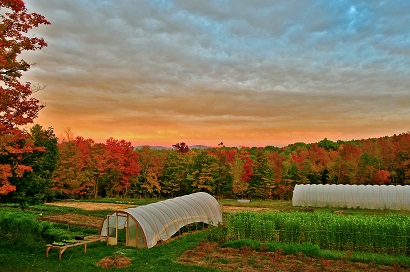 Soul Fire Farm is committed to ending racism and injustice in the food system. We raise life-giving food and act in solidarity with people marginalized by food apartheid. With deep reverence for the land and wisdom of our ancestors, we work to reclaim our collective right to belong to the earth and to have agency in the food system. We bring diverse communities together on this healing land to share skills on sustainable agriculture, natural building, spiritual activism, health and environmental justice. We are training the next generation of activist-farmers and strengthening the movements for food sovereignty and community self-determination.
MORE WAYS TO SUPPORT OUR WORK @ SOUL FIRE FARM!
STRATEGIC GOALS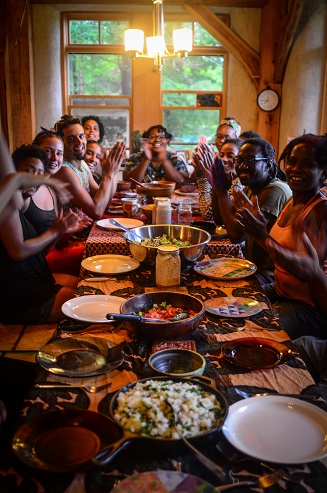 Train and empower aspiring Black, Latinx, and Indigenous growers

so as to reverse the dangerously low percentage of farms being owned and operated by people of color and to increase the amount of good food being grown by and for marginalized people.

Advance healing justice for individuals and communities impacted by racism and other oppressions

, by engaging land-based and ancestral healing methodologies, so as to uplift hope, resiliency, agency, and efficacy in the movement.

Train and empower young people,

especially those targeted by state violence

,

to build relationships with the land, shift to healthier diets and self-determination around their bodies, and learn organizing skills to correct injustice in their own communities.

Offer popular education workshops, lectures, and publications to activists and community members

to increase awareness and skills on environmental justice, food sovereignty, ending racism, transformative justice, and other concrete tools to increase the impact of movement work.

Provide affordable weekly doorstep deliveries of in-season, farm fresh, naturally-grown food

to families living in food apartheid neighborhoods. Focus especially on the needs of people criminalized by the injustice system – incarcerated people, those impacted by police violence, immigrants, and refugees – to uplift the right of all to access life-giving food regardless of social or economic status.

Refine and share our model of a just and sustainable farm

that stewards biodiversity, captures carbon, pays its workers a living wage, uplifts community wholeness, dismantles racism, inhabits sustainable structures, and achieves financial solvency.

Collaborate with regional, national, and international networks

for black land justice and community food sovereignty to advance structural changes necessary for a more just food system.

In line with our work to advance healing justice and liberation in the wider community,

commit to an organizational culture that cares for the wellbeing of its workers

through ample rest, compassionate communication, distributed leadership, and investment in personal and professional development.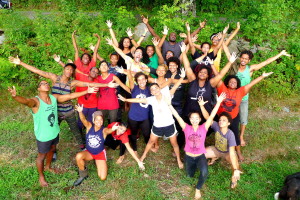 Follow soulfirefarm