Soul Fire Farm is committed to ending racism and injustice in our food system.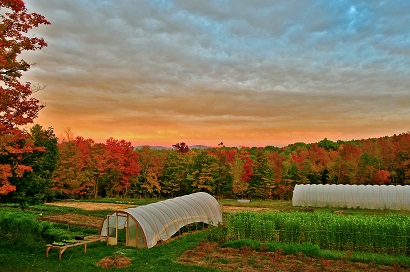 Soul Fire Farm is committed to ending racism and injustice in the food system. We raise life-giving food and act in solidarity with people marginalized by food apartheid. With deep reverence for the land and wisdom of our ancestors, we work to reclaim our collective right to belong to the earth and to have agency in the food system. We bring diverse communities together on this healing land to share skills on sustainable agriculture, natural building, spiritual activism, health and environmental justice. We are training the next generation of activist-farmers and strengthening the movements for food sovereignty and community self-determination.
MORE WAYS TO SUPPORT OUR WORK @ SOUL FIRE FARM!
SOUL FIRE FARM STRATEGIC GOALS

SEED COMMUNITY FOOD SOVEREIGNTY
UPROOT RACISM IN THE FOOD SYSTEM
Feed people and soil.

We provide weekly doorstep deliveries of in-season, farm fresh, certified naturally-grown food to 80+ families (300+ individuals) living under food apartheid and targeted by state violence. We provide this produce at subsidized rates and accept SNAP so that no one is denied access to life-giving food due to their economic status. This food is intensively cultivated on 5 acres using exclusively organic and ancestral that increase topsoil depth, sequester carbon, and increase soil biodiversity. The buildings on the farm are hand-constructed, using local wood, adobe, straw bales, solar heat, and reclaimed materials.

End inequity in access to land, sustenance, and power in the food system.

Black farmers currently operate less than 1% of the nation's farms, having lost over 12 million acres to USDA discrimination, racist violence, and legal trickery. 85% of the people working the land in the US are Latinx migrant workers, yet only 2.5% of farms are owned and operated by Latinxs and Hispanics. People of color disproportionately likely to live under food apartheid and suffer from diabetes, heart disease, obesity, and other diet related illness. Labor laws continue to permit the exploitation of farm and food workers.

Train Farmer-Activists.

Through our Black Latinx Farmer Immersion we annually train over 100 predominantly Black, Latinx, and Indigenous people to take leadership as farmers and food justice organizers in their communities. Using land as a tool to heal from racial trauma, we work to reverse the dangerously low percentage of farms being owned and operated by the people of color and increase the leadership of people of color in the food justice movement. Our graduates receive ongoing mentorship to access resources, land, and training and are invited to join our speakers collective so they can amplify their voice in the food system.

Reverse industrial agriculture's damage to the planet and harm to vulnerable communities.

Industrial agriculture is responsible for 24% of climate change, 70% of water use, and 37% of land use. Environmental impacts of climate change, pesticide exposure, et. al. harm communities of color disproportionately. Sustainable farming practices, rooted in African-Indigenous wisdom are part of the solution to feeding the world without undermining its ecology.

Build the movement.

We collaborate with a regional and national food justice networks to advance reparations, establish action platforms, and work on campaigns to shift unjust systemic practices. Each year, we speak at 10+ conferences, publish multiple articles/book chapters, and facilitate workshops for 200+ activists to share tangible methods for dismantling racism in the food system and increasing community food sovereignty. We annually equip 250+ youth with organizing skills to correct injustice in their own communities, knowledge of how to grow and prepare their own food, and experience connecting with comfort to the natural world. We annually host on-farm educational and community-building events for 500+ participants. We support and organize with our sibling farms in Haiti and Puerto Rico.

Heal from a history of oppression that has disconnected our communities from land.

A history of land-based oppression and forced migration have resulted in a concentration of people of color in urban environments, often devoid of the psycho-spiritual and somatic benefits of connection to the earth. "Nature deficit disorder" leads to ADHD, anxiety, depression, poor eyesight, and lower achievement in school. Childhood obesity – linked to lack of access to quality food and outdoor play – has more than doubled in children and quadrupled in adolescents in the last 30 years, putting youth at higher risk for heart disease, diabetes, sleep apnea, psychological problems, and later in life, stroke and cancer.

Uplift radical self-care.

In line with our work to advance healing justice and liberation in the wider community, we commit to an internal team culture that uplifts compassionate communication, ample rest, distributed leadership, fair compensation, and investment in personal and professional development.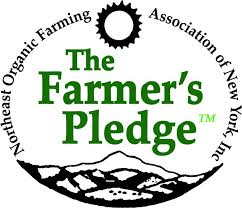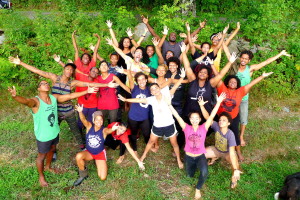 Follow soulfirefarm