Love Notes #5,

April 20, 2017
Announcements
The SOULstice party is coming up on June 24, with DJ Trumaster on the tables. We are looking for volunteers and food vendors. Contact us if you are interested.

May 1 is a general strike and action in support of undocumented immigrants and others disenfranchised in this capitalist economy. Please join us.

Come see us at the Holyoke Food Justice Conference May 6. Leah will be writing a book this year, speaking less, so this is one of the few remaining public talks for a while.

Almost all of our 2017 programs are full and we are getting to that super abundant time of year when it's difficult to answer emails and phone calls, so please be patient with us.
News From The Land: We just finished two weeks on the land together as a farm crew – with Jas, Keidra, and Larisa earning the most soil stains on their hands. Onions and brassicas are being transplanted into the cool, ready soil, protected by a layer of woven row cover. Baby chicks are warm in the brooder and new perennial herbs are breaking dormancy. Since Rowe dog is getting to her middle ages and not so enthusiastically chasing deer, we are installing a complete perimeter deer fence around both fields. It's a huge task and something the 90+ of you who RSVP'd for tomorrow's community farm day can help with! We are also in the process of de- and re-constructing the wood shop so that it will be big enough to teach in and have some sleeping space upstairs. Also, we were worried that the big machines that dug out the silted irrigation pond would hurt the frogs and salamanders – but alas, last week we were greeted with a cacophony of amphibian mating calls letting us know that nature beats machine.
Events and Organizing: The Polly Dance Party was a huge success with almost 200 people in attendance and $1K raised for #solidarityshares, a subsidized Farm Share that gets veggies to refugees, immigrants, and people targeted by state violence. We already have 13 families in the program! We also hosted an Agroecology Encounter planning weekend for regional and international land-based activists. We got to witness one of the delegates from Puerto Rico experience snow for the first time. While the travelling and speaking season is making way for the earth-connected hosting season, we still presented at Eastern Mennonite University, VA, Clark University MA, and the local Siena College. It's been powerful to witness action and mobilization emerge from every one of these talks – from a new strategy on a VA refugee farm to collaborations with local public schools. Conversation as catalyst.
Heart Work: All of this is heart work, but this year we are particularly trying to make sure that healing, ritual, and relationships are central in the justice work. We helped bring a Transformative Justice trainer to work with the Albany activist community on addressing harm without reliance on the state. We hosted our 7th annual AfroSeder, a story and song-rich celebration of freedom from enslavement honoring Harriet Tubman and Moses. On our seder plate, for example, we had both a horseradish (Soul Fire grown) and a lock to represent the bitterness of slavery and the New Jim Crow. There is a point in the ritual where the children negotiate for a prize in exchange for the afikomen and we were touched that their first idea was "an acre of Soul Fire." Yes!
BLFI Trainers: We are so excited to welcome the 2017 Class of Black and Latinx Farmers Immersion, "Train the Trainers." These folks have farming and food justice experience and will help run BLFI sessions with the goal to bring their knowledge and skills back to their communities. This year's trainers are Ruby Olisemeka, Katie Key, Tattiana Aqeel-de Oliveira, Daniel Reyes, Sindhu Siva, Cristal Alba, Sarah Garton, Dania Flores, and Dishaun Harris. Check out some of the bios and photos below – more forthcoming!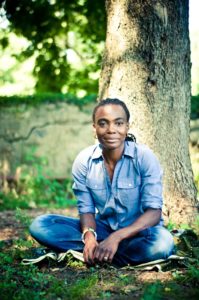 Ruby Olisemeka is an independent educator/consultant focusing on socially transformative education; food justice and incorporating African and indigenous practices into farming and food & farming education. She began her farming career as an apprentice at Stone Barns (2011) and has since built numerous school and urban gardens in lower Westchester and Harlem. Ruby has over 10 years' experience educating children and young adults, she has worked as an educator at Edible Schoolyard NYC, Harlem Grown and various public and private schools and institutions.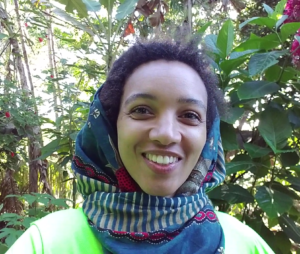 Tattiana Aqeel works as a product developer in DC's medical cannabis program and has a decade of experience using herbal remedies, lifestyle, and nutrition for health maintenance. Other works include sustainable agriculture and waste management, bio-construction, wildcrafting, and propagating holistic food and health systems by/for people affected by racism. Her background is in the performing arts and she continues to make art to affect social change. Tattiana has extensive acting training and musical practice, which she uses to evoke healing through songs and stories that support human triumph over challenging environmental and ethical structures. She also uses dance and embodied breathing techniques to heal trauma.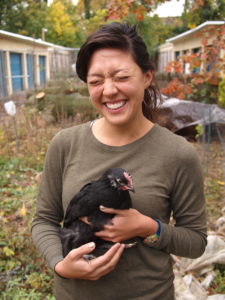 Sarah Garton is a mixed Filipina/white farmer and educator based in Minneapolis, Minnesota originally from Arlington, Texas. She has worked on organic and biodynamic farms and in schools since 2009 focusing on food sovereignty and youth power. She now works at a project-based learning middle and high school run by a teacher coop. She also organizes around radical Asian American identities and social justice education.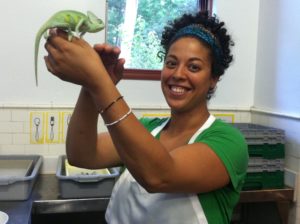 Katie Key is a Black multiracial, genderfluid nature-lover living in the Mid-Hudson Valley. Drawing from folk wisdom and professional experience, Chef Key's inclusive menus blend culinary tradition with high vibration innovation, uniting diverse dietary needs and tastes at the same table. Chef Key offers private catering and freelance services, and leads empowering hands-on cooking classes for youth on farms and in classrooms. S/he believes in artistic process as a primary tool for liberation, and practices this through cooking, writing, singing and storytelling.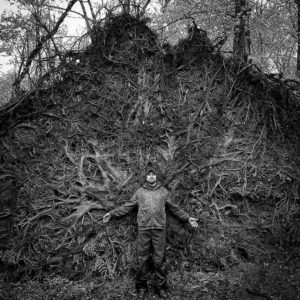 Daniel Reyes's food justice work began during his time as an undergraduate at the University of Delaware, where he developed programming with local food banks to provide affordable access to locally-grown produce for low-income families. He later worked as the Advocacy Coordinator for the Food Bank of Delaware, organizing individuals receiving food assistance in campaigns to protect and expand programs like SNAP, WIC, and free school meals. Looking to build upon his previous farming experiences, Dan spent 2015 and 2016 apprenticing on Caretaker Farm in Williamstown, Massachusetts, and Fernbrook Farm in Chesterfield, NJ. Daniel is currently studying city and regional planning at the University of Pennsylvania.
Blessings,
The Soul Fire Farm Family
Follow soulfirefarm