We've been pretty "on" during the 0ff-season, so have not had a chance to update our larger community about the farm happenings. First of all, we are very excited that Cody ChesnuTT's video "Till I Met Thee" was released this week. The video was filmed on Soul Fire Farm earlier in the fall and its beautiful!

In addition to the expected farmer activites of winter (ordering seeds, crop planning, marketing, budgeting) we have been working to advance our mission to get healthy food into the kitchens of families historically marginalized in the food system. In practical terms, this looks like attending neighborhood association and community meetings throughout Albany and Troy talking about the CSA and youth education programs. Most recently, we were tabling at the Martin Luther King Jr. event at Hackett Middle School. We are not alone in the struggle! We are so excited to be part of the inception of the Albany Food Justice Coalition, a network of organizations and individuals committed to food justice in the Albany Area. The vision and mission are as follows:
VISION We envision a just food system for the Albany area, where all members of the community have equal access to healthy and culturally appropriate food produced through sustainable methods. We share the hope that each child, every family, and the community itself can define and achieve healthy food access and food security.
MISSION The Albany Food Justice Coalition is a coalition of organizations and community members, working together to build food security and enhance healthy food access in the Albany area. Our mission is to build a just food system by offering community education regarding healthy eating, assessing the diverse food related needs of our communities, engaging in urban agriculture, supporting producers and retailers of healthy food, coalition building with healthy food service providers, and advocating for health enhancing public policies.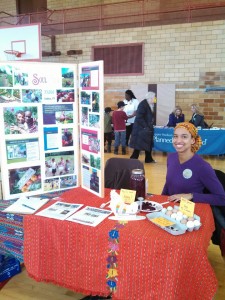 We are also collaborating with activists in related struggles to offer our space, resources, and skills to enhance their work. We had the honor of hosting the annual strategic planning retreat of the New York State Prisoner Justice Coalition this fall. We look forward to hosting Troy Bike Rescue this winter and helping to facilitate conversations about incorporating an anti-oppression perspective into their existing, dynamic, and powerful community work.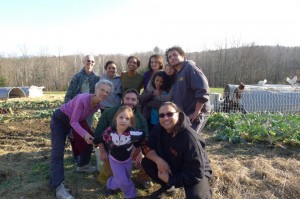 Follow soulfirefarm